Over the years I've taken hundreds of individuals, groups, and multiple celebrities on tours throughout Israel, and I've learned what makes a great trip to Israel.
The tours I offer are individually tailored with endless possibilities from half and one-day tours in Tel Aviv or Jerusalem to 12-day tours that cover the whole country. I offer a variety of tours such as sightseeing walking tours, bicycle tours or culinary experience tours. All tour packages can include attractions like jeep tours, kayak trips, culinary workshops, wine tasting, star gazing in the desert and whatever you dream of to experience in Israel. In all the tours you get to learn, experience and taste Israel in a fun and interesting way.
If you need help with your itinerary,
have questions or doubts, please: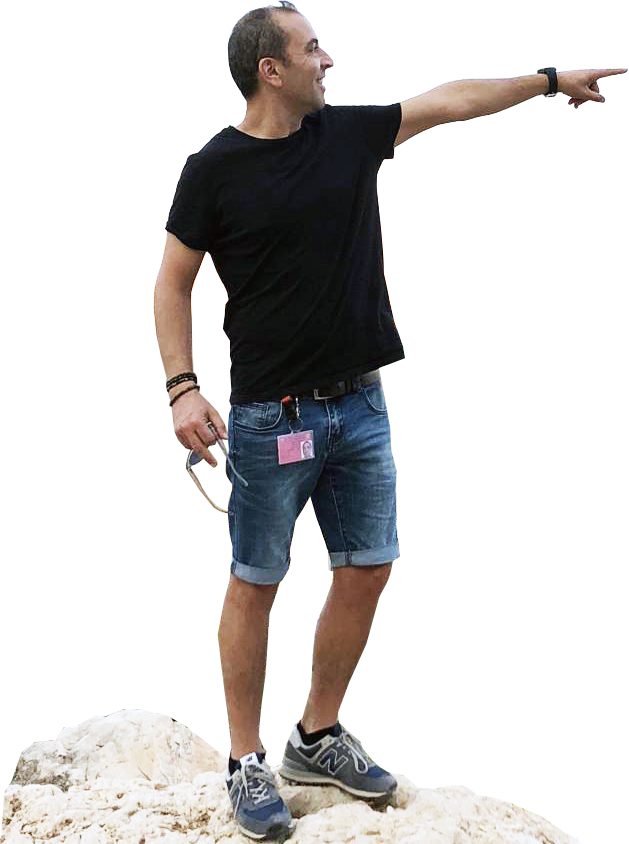 Why choose me as your tour guide?
I am fun and easy going person and a great storyteller
I have a deep knowledge of different aspects of Israel's complexity and know how to show it in a deep but simple way
I present Israel from various perspectives touching on all the senses (including the sense of taste)
I provide exceptional personal service
I am sensitive to people's needs and know how to adapt
I am reliable and responsible
I am straight-forward and honest
I am passionate about tourism and love what I do
I have thousands of satisfied customers
If you want an unforgettable experience,
a journey of fun and learning, you like food,
and want a trip with a personal touch, I'm your guide.